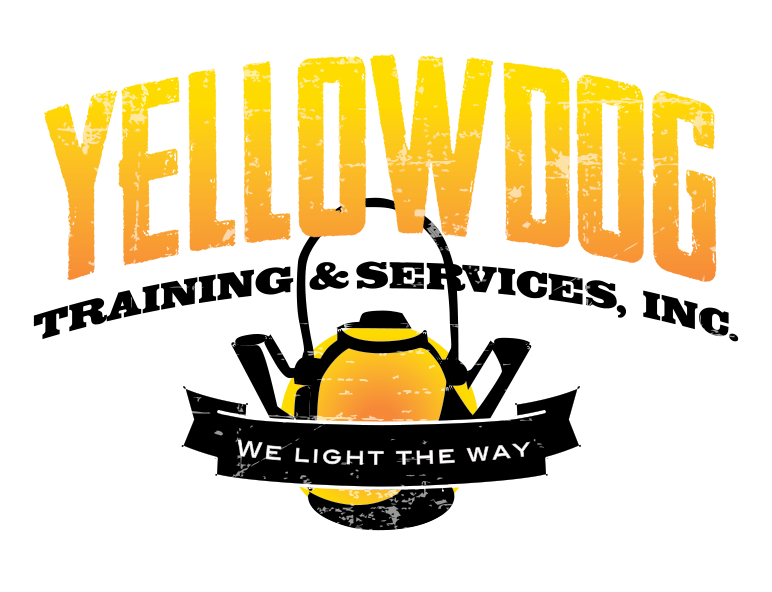 Yellow Dog Training & Services
Arc Flash Training
Gold Shovel Training
H2S Clear Training
IS NET World Compliance
Low Voltage - High Voltage Training
Medic First Aid and CPR Training
Midstream Training
Monthly/Weekly Safety Meetings
OQ Training
PEC SafeGulf Training
PEC/Veriforce Compliance
Pipeline Training
Safety manuals
Yellow Dog Training & Services is a proud sister company of Permian Fire & Safety that holds all certifications required by oilfield companies in order to operate.  Yellow Dog is an in depth, one-on-one type training service that allows clients to customize their safety plans according to their individual needs and required certifications.
The story behind the Yellow Dog company name tells of interesting oilfield history while respecting how much we've learned since then and how far we've come in the world of safety and training.
The two-headed kerosene kettle seen in the Yellow Dog logo represents the early days of the oilfield, dating back to the 1920's and 1930's. In that time, the light given off from these two-headed kerosene lanterns could be seen by workers from a distance who described it as looking like "the eyes of a yellow dog". This light signaled the workers that it was time to begin.
Today, we respect and value the developments made in safety and training. To us, the "Yellow Dog" still burns today. At Yellow Dog Safety & Training, we're here to light the way to safety.